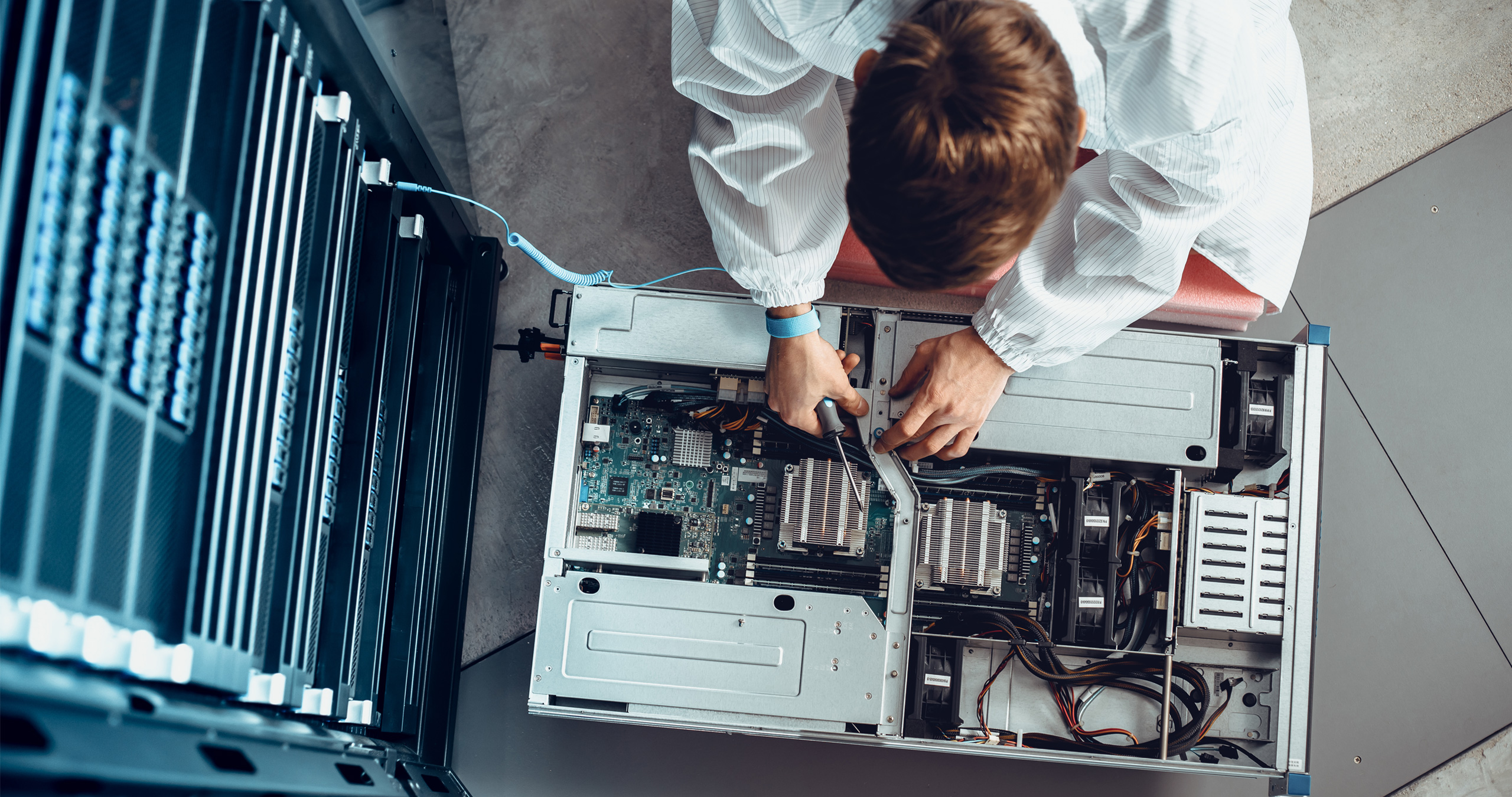 MAINTENANCE SERVICE SUPPORT
We offer full maintenance service support to ensure the maximum return on your technology investment.
Our flexible approach means we can tailor a package around each business need. We offer customized contracts, ticket options, or ad-hoc call-out arrangements. Our dedicated support engineers hold the highest level of accreditation and qualification in the industry and are available for on-site repairs when needed.
At Vega, we believe that a proactive and preventative approach to support is fundamental. We can provide a comprehensive Preventative Maintenance Program. A schedule is planned with the client, in advance, to afford each site ample opportunity to ensure work areas are available. The following details the typical, but not definitive, Preventative Maintenance Workflow undertaken during a site visit. In all cases, results are typically updated next-working-day to the Asset Register/Inventory management Portal, to ensure effective spot-check management of the estate.
Equipment audit
Comprehensive system health check
Check system logs
Check all cables are firmly connected
Check audio-levels and settings are optimized
Check projector lamp life
Clean filters, ventilation ducts, and surfaces
A test call to video help-desk
If you hold a technical support contract with us and need support or assistance, please call us, send us an email, or log a ticket through our customer service portal link.